About
Hi! I'm Jason. Welcome to my personal E/N # weblog. If you don't know much about me, just read on.
Wondering what I've been up to recently? You should read my Now page.
Curious to know what hardware, software, and services I'm currently using? See Colophon.
By the way, all my important links are on this page.
Now let me introduce myself and this site in more detail:
At any time, you can click on the …

little maple leaf (at the bottom right) to go back to the top
site icon (at the top) to explore this site
site title (my name at the very top) to return to the homepage (Timeline)
About Me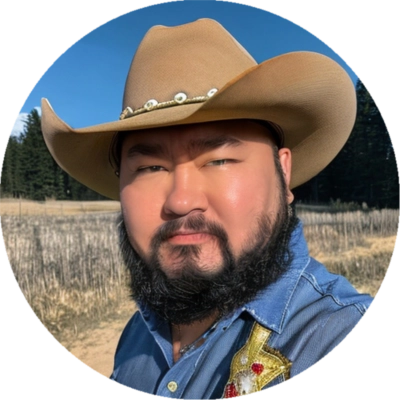 Bio
My name is Jason Shew (pronouns: he/him/his). After a fruitful 17-year-long career in education, thanks to the COVID-19 pandemic, I decided to pursue my second degree in computer science as a full-time university student in my mid-thirties. I'm living in the beautiful Province of Ontario, Canada.
Trained in linguistics. Unapologetically byelingual. Teaching ESL. Studying CS. Aspiring to be a top-notch software and web developer. Creating music and visuals. Into music, typography, photography, astronomy, wiki-binge, culinary arts, and fine arts. More of a thinker than an observer. Frequently sold on ingenious product design and visual design. In love with a range of brand names: Apple, Apogee, Bang & Olufsen, Dyson, etc.
A cosmopolitan, flâneur, and occasional recluse. A certified INTP-T 5w4 and socially unsophisticated boy. A utopian realist and imperfect perfectionist.
Netizenship
I became a digital citizen in as early as 1999. The first websites I frequented were Yahoo! and AOL. Apart from the Web, I came into contact with Email, IM, and Telnet in that year.
I started to build my first home page in 1999 using Microsoft FrontPage and later Macromedia Dreamweaver and my first personal website proper in 2006, hence the time span shown in the footer. Over the past 10+ years I hopped from one blog to another, but these sites came along by the same token: serving as a repository for my personal digital content.
You may call me a hoarder of domain names — now I have more than a dozen interesting ones. But it was not until recent years that I started to own .ca domains. Not that I was not patriotic enough. I used to be too obsessed with .com domains.
Musicianship
I learned to sing and play the keyboard from childhood to early adulthood. In 2001, I was exposed to FruityLoops 3, and it was an eye-opening experience. Since then I've been a self-taught DAW user and amateur singer-songwriter. I wrote my first song in 1999 and produced my first digital EP in 2005, all tracks being primitive, coarse, and lacking in texture. I wrote and recorded most of my works during and shortly after my college years. I've also collaborated with a few indie artists as an arranger.
I went into an indefinite hiatus in 2013 because of my day job, despite a few singles released between 2014 and 2017. As such, I have taken down almost all the materials from the Internet. At this point I'm planning to rebrand my previous music project and add new materials to it. Of course, this project should not be prioritized as I'm otherwise occupied.
Inclusivity

An LGBT rights advocate, I identify as a cisgender aromantic bisexual male and member of the bear community. Friends also call me J Bear as a term of endearment based on my first initial and middle name, which happens to reflect my physique and identity. This also coincides with the "custom" where many people in the bear community include "Bear" in their nicknames (although their real names are totally irrelevant to the bear).
As such, both this site and my social media accounts are LGBTQIA+-friendly. However, probably due to my belief in monogamy, I might be less sex- and body-positive than you are, yet I totally understand and respect the way you conduct yourself (in real life and / or cyberspace) in this regard.
About This Site
Purposes
This site (jasonshew.ca) is an all-in-one E/N weblog encompassing my online posts, including status updates (microposts) and blog posts. It is run for personal rather than media or professional purposes, and all the opinions you read on this site do not reflect the views of anyone else. It is my personal journal in this immense digital world. That said, it still embraces visitors from all over the world and thus has a very intuitive design.
The Tenets
Absolute autonomy in determining boundaries of free speech expressions, i.e. decided denial of unsolicited censorship imposed by any authority;


Little to no expectation of social media engagement (through comments, shares, and likes, for example), no link exchanges, but utter openness to people from all walks of life who are fond of deeper levels of connections;


Zero involvement in corporate sponsorship, zero monetization, and zero tracking, with the possible exception of a few affiliation links. You may check if this site is tracking you here.
Tech Specs
This site is powered by Blot.im. The theme is called SHEWTOPIA, which I (yes, you can tell that from the name) customized in depth based on Blog, one of the default templates provided by Blot. Content is managed with iOS and macOS apps including Shortcuts and Ulysses. Many of the HTML pages are written in Visual Studio Code. All microposts and blogposts are syndicated to Micro.blog and Mastodon. This site provides an RSS feed. Previously images were hosted on another server with a self-hosted solution powered by Chevereto. Thanks to Blot, now images are directly fetched from Dropbox.
This static weblog was recently re-engineered (in late November, 2022), so older posts written in other formats are not present at this point. Status updates are called microposts; longer articles are blogposts. To keep the pages snappy, comment areas are closed. If you wish to leave a comment, feel free to send an email or instant message.
Colour Scheme
On this site, you can see two dominant colours and several accent colours.
Dominant colours (Dark Mode only since November 22, 2022):
White (text): #E3E3E3
Black (background): #121212
Major accent colours:
Canada Red #D52B1E
Twitter Blue #1FA1F3
Occasionally, you may see other colours including:
Reddit Orange #FF4500
Facebook Blue #4267B2
Line Green #00B901
Snapchat Yellow #FFFC00
Copyright
Creative Commons LicenseAll graphic, audio, and video materials as well as text on this site were created and/or edited by Jason Shew, except where otherwise noted. All original content is licensed under a Creative Commons Attribution-NonCommercial-NoDerivatives 4.0 International License.
🇨🇦

PROUDLY

MADE

IN

ONTARIO

,

CANADA
---
#
E/N refers to a type of post or website that means everything to the author or owner, and nothing to anyone else.
⬆️